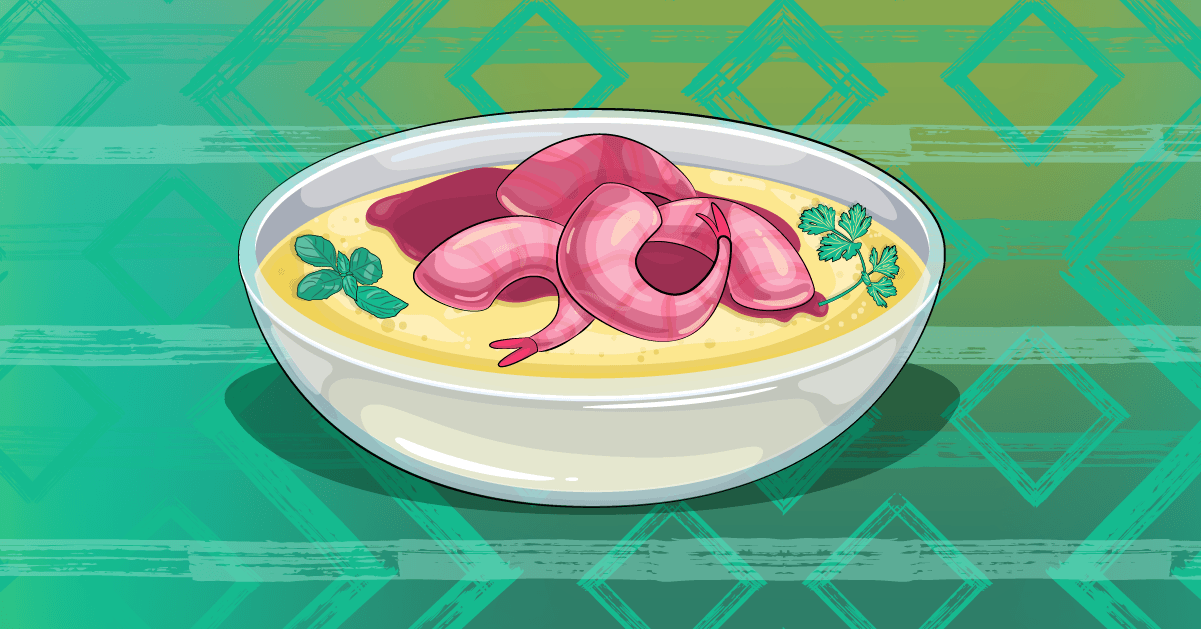 Why Gullah Geechee Cuisine is an excellent vector of culture for Juneteenth
The Juneteenth season is about remembrance and celebration. We remember the day Union troops arrived in Texas announcing that the Civil War was over and the slaves were free. And we celebrate the cultures that have been preserved and reborn from that time.
One of these cultures is that of Gullah Geechee people, one of the oldest black culture communities in the United States. Today, you can mainly find Gullah Geechee communities in the lowland coastal areas of Georgia, Florida, and both Carolinas. And, like so many other vibrant cultures, food is their lifeblood.
We spoke to a few Georgian restaurateurs who have made it their mission to preserve the rich cuisine of Gullah Geechee for the generation of today and the future.
Food doesn't get much more emotional than Virgil's Gullah Kitchen & Bar, a mouthwatering place opened in 2019 by Executive Chef Gregory (Gee) Smalls and General Manager Juan Smalls in downtown College Park, just outside of Atlanta.
The powerful Atlanta couple have made their mark by showcasing Gullah Geechee cuisine to the community (and offering scholarships to LGBTQ students through their nonprofit, The Gentlemen's Foundation).
As most great stories say, the restaurant was not originally part of the couple's plan. Gee had been a tech professional for 20 years with no interest in the food business, but he and her husband, Juan, finally realized that Atlanta's huge black LGBTQ + community had no room for people "like them".
What better way to represent themselves in a growing community than by perpetuating a legacy and fostering the culture that had been such a big part of their upbringing?
The entire menu at Virgil's Gullah Kitchen & Bar – named after Gee's late father, Virgil F. Smalls – is inspired by Gee's family recipes from James Island, off Charleston, South Carolina.
Gullah Geechee cuisine is best known for its rice dishes, and the recipes used by Gee go back generations, "handed down by our ancestors who were brought from West Africa over 300 years ago to grow rice. rice in the South Carolina and Georgia swamps. This is where soul food started.
Gee says the rice element is the main difference between what we call modern "soul food" and traditional Gullah Geechee cuisine.
"Growing up in a home on the Carolina Plains, we never mentioned rice as a side dish," Gee recalls. "It was a staple at every meal! Most Gullah Geechee kitchens cook with seasonal vegetables (okra, cabbage, corn, cabbage), freshly caught seafood (conch, shark, oyster, blue crab) and, of course, rice.
There are many ways to serve Gullah Geechee rice dishes, but most involve a protein-based chicken, shrimp, or crab sauce served over steamed white jasmine rice. Traditional Gullah Seasoning – a blend of paprika, garlic, ginger, onion, celery seeds, bay leaves, oregano, cinnamon, allspice, mustard, salt and pepper – is used to season most stews and soups Gullah Geechee made from rice. (If that spice list doesn't fit in your closet, you can always buy a pre-made mix, although of course Gee would. never.)
One of the staple foods of Gullah Geechee cuisine is a dish known as red rice. It is similar to West African jollof rice, cooked with tomato sauce, sausage, bacon, onions, peppers, and Gullah seasonings. Elsewhere on Virgil's menu, Gee stuffs red rice, shrimp, pork, and fried cabbage into egg rolls and fry them to dip in a homemade remoulade sauce.
Gee's favorite rice dish (which is also on the menu at Virgil's) is crab rice, for which he boils the rice in crab broth for added flavor. Another popular dish is okra perloo, a pilau rice made with bacon fat, chopped onions, peppers, and sliced ​​okra.
The Gullah Geechee culture also has its own take on shrimp and grits. Although the classic version of the dish hails from Charleston, Gee says that in the Gullah Geechee version, the shrimp are made with gravy (using a gravy). It's often served over rice instead of stone-ground oatmeal with cheddar cheese and garnished with green onions and parsley to finish. And if you're making it at home, you should definitely try mixing crab and shrimp like they do at Virgil.
The best way to complement any Gullah Geechee meal is with a Geechee Rita, a version of the classic margarita with a touch of Hennessy and Grand Marnier. And for dessert, you'll want to try a "chucktown chewie sundae," Charleston's version of an ice cream sundae, made up of a brown sugar brownie, salted caramel ice cream, and chocolate fudge. chocolate, whipped cream and pecans.
The Smalls didn't just support Virgil's success. In the spring of 2021, they opened two more Virgil branches in Georgia as well as another all-day restaurant called Breakfast Boys. The goal remains the same: remember, celebrate and, most importantly, be yourself.
"By being myself, I help keep the culture alive," says Gee.
With Juneteenth (aka Freedom Day) acting as a catalyst for the advancement of the black community, the Smalls see themselves as a small part of the larger mission of carrying the torch. Gee doesn't take for granted that their restaurants have quickly become a community fixture, and he understands the responsibility that comes with it.
"We have been fortunate to open new businesses, to continue to grow and to offer new opportunities to others," he says.
To learn more about Gullah Geechee food, visit juanandgee.com or consult Virgil on Instagram.
Sucheta Rawal is an Asian American food and travel writer who has traveled to 100 countries on 7 continents. She is the founder of the non-profit association Go Eat Give, which promotes intercultural awareness, and the author of Beato goes to series of children's books on travel. Follow her on www.suchetarawal.com.