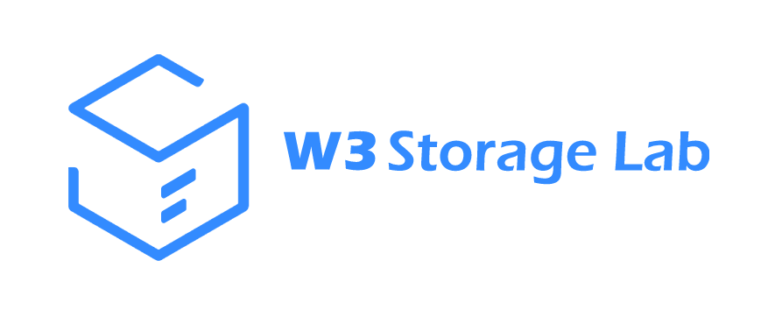 W3 Storage Lab raises $3 million in pre-seed
W3 Storage Lab, a Web3 decentralized applications company, announced the closing of a $3 million pre-seed funding round. The round was co-led by Draper Dragon and OKX Blockdream Ventures with major participation from Lingfeng Capital and participation from other investors. Proceeds from the round will be used to grow its global team and fund its operations.
W3 Storage Lab develops a decentralized storage system
W3 Storage Lab has co-developed a next-generation distributed storage ecosystem based on the public blockchain and cyfs:/. cyfs:// is a next-generation protocol that reinvents core web protocols – TCP/IP, DNS, and HTTP – to create the infrastructure necessary for the complete decentralization of Web3. It's been in development for over 7 years, virtually eliminates latency in file retrieval – a huge problem with today's decentralized storage solutions – and has infinite scalability. cyfs:// has recently been open sourced and is now available to the public.
To facilitate a more efficient decentralized storage market, W3 Storage Lab has also worked closely with the DMC Foundation as a major developer of the Datamall Coin ecology. The Datamall Coin is a cryptocurrency that has been carefully designed to accurately reflect the true value of decentralized storage, properly incentivize decentralized data providers, drive demand for decentralized real data storage, and create a highly efficient market for buyers and sellers of decentralized storage. The DMC token is already on Testnet and will soon be available on Mainnet.
W3 Storage Lab is developing a series of killer apps for consumers and businesses that will make heavy use of decentralized storage. These applications will take advantage of the unique capabilities of cyfs:// and will be announced in the coming weeks.
Xinglu Lin, CEO of W3 Storage Lab, said:
"Web3 has a ton of promise. But other than speculative trading – both coins and NFTs – very few Web3 applications have delivered meaningful value to everyday consumers," "We're going to change that. The cyfs:// protocol gives us a ton of power to design a suite of applications that will deliver compelling and lasting value to online consumers around the world.
Richard Wang, CEO of Draper Dragon, added:
"We are delighted to partner with W3 Storage Lab. They have assembled a top notch team with a clear vision of how they want to positively impact the internet and the world. They are developing truly revolutionary technology, and the market desperately needs their solutions. Expect more groundbreaking announcements from W3 Storage Lab soon.
The W3 Storage Lab team developed technology that accounted for over 50% of all global P2P traffic and issued a combined total of over 15 blockchain tokens. Xinglu Lin, CEO and co-founder, was the co-founder of 2 very successful start-ups in China and is a top name in the Chinese internet industry. Zhicong Liu, founding engineer, designed cyfs://. Victor Chen, chief operating officer and president of the DMC Foundation, was chief technical officer of Unisplendour, an Internet infrastructure provider, and previously worked at IBM Networking. Thi Thumasathit, VP Marketing, is an experienced early-stage Silicon Valley startup builder with experience in B2C, enterprise SaaS, cybersecurity and ad:tech, as well as consulting experience at McKinsey & Company.
W3 storage laboratory is a decentralized Web3 applications company headquartered in Sunnyvale, California with operations worldwide. Its mission is to leverage the power of Web3 to help users manage, control and protect their own data. W3 Storage Lab is led by a leadership team with a very unique blend of P2P networking experience, blockchain expertise, and entrepreneurship. It is funded by Draper Dragon Fund, OKX Blockdream Ventures, Lingfeng Capital and other investors.
Founded by Larry Li, Andy Tang, Bobby Chao and Tim Draper in 2006, Draper Dragon is a cross-border venture capital fund that connects Silicon Valley and Asia. Draper Dragon has offices in Silicon Valley, Toronto, Shanghai, Hong Kong, Singapore, and Bangalore and has funds in RMB, USD, and digital assets. Draper Dragon seeks early-stage companies that would disrupt and transform their industrial landscape, and the fund and its partners have seeded and invested in numerous tech unicorns such as Microport Medical (HKSE: 0853.HK), Ledger, Yeepay, Coinbase (Nasdaq: COIN), Otter, 1047 Games, VeChain ($VET), Jing Jin Electric (SHA: 688280), IOTEX ($IOTX), QTUM ($QTUM), Oasis ($ROSE) among others. Draper Dragon is an active investor in the digital assets, IT and healthcare space, and a core member of the Draper Venture Network. Draper Dragon draws on the substantial resources and capabilities developed over two decades of venture capital investment and startup building.
OKX Blockdream Ventures is an investment institution under the world's leading trading platform OKX.com, which focuses on exploring the best blockchain projects globally, supporting the most advanced technological innovation in blockchain, promoting the healthy development of the global blockchain industry, and focusing on long-term structural value investment.
Founded in 2015, Lingfeng Capital is a leading venture capital investor focused on global technologies that empower digital finance and the digital transformation of the economy, primarily in Greater China, with targeted exposure in the UK /EU/ASEAN. Lingfeng Capital invests in high-impact applications of the Industrial Internet/IoT space and enabling technologies that drive the trend of industrial digital transformation, such as AI, blockchain, cloud, data, security, and technology. high performance computing. In May 2022, Lingfeng Capital launched Lingfeng Innovation Fund ("LIF"), a new fund dedicated to investing in early-stage global Web3 companies and enabling Web2 elites to gain Web3 expertise, by collaborating with Web2 and 3/Crypto leaders and reputable VCs. The LIF is a thesis-focused fund managed by the industry's most cutting-edge investors and provides first-hand support to accelerate the growth of projects.