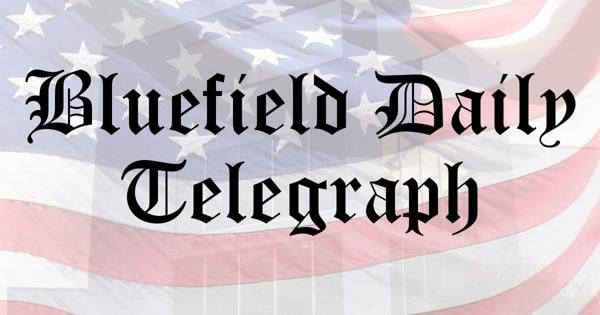 VCEDA Seed Capital Grant Goes to Ole No. 3 Restaurant and Bar in Pocahontas, VA | New
POCAHONTAS, Virginia – A new restaurant in Tazewell County recently received approval for a $10,000 matching fund grant from the Virginia Coalfield Economic Development Authority (VCEDA).
Entrepreneur Tom Wimmer has watched Pocahontas, Virginia continue to grow its tourism industry through the Pocahontas Show Mine and the nearby Spearhead and Hatfield McCoy trail systems. He saw that the time was right to open a restaurant to meet the needs of residents and tourists, VCEDA officials said. As a result, he began planning the opening of Ole No. 3 restaurant and bar.
Wimmer's new venture, Ole No. 3 Restaurant & Bar, recently received approval for a $10,000 grant from the VCEDA Seed Capital Matching Fund.
"The VCEDA was delighted to assist Ole No. 3 Restaurant & Bar with a seed capital matching grant," said Jonathan Belcher, Executive Director/General Counsel of the VCEDA. "This has already paid off as the restaurant recently reported to us that it has already exceeded its employment forecast and currently has 13 employees, seven full-time and six part-time. Initial plans called for nine over three years to include four full-time and five part-time jobs. Given that the seed capital program aims to create jobs in the region, this was great news to hear. »
As Wimmer said, when he began planning the development and opening of the new restaurant, he envisioned a place where the community could find a place to gather and socially interact. In December 2021, he officially opened the business in time to capitalize on planning a Christmas party in the area.
The restaurant, named Ole #3 in homage to the prolific #3 coal seam found in the area, is located next to the Pocahontas mine and exhibit museum. The exhibition mine attracts around 5,000 visitors each year from May to October. The Spearhead Trails OP trail also draws visitors year-round, and the restaurant's location is less than a mile and a half from three mountain biking stations and the nearby Hatfield McCoy trail system in West Virginia.
The restaurant seats up to 89 people inside, including 16 at the full bar and five high tables that can each seat four people. He also added a 26×20 game room which includes pool tables, shuffleboard, arcade games and indoor ax throwing.
Outdoor seating is also available and regular events and music are planned for the coming months.
The restaurant menu offers burgers, sandwiches, tacos and wraps as well as steaks, ribs, seafood, pasta, chicken, pork, a large selection of entrees and a children's menu .
Having opened and operated during the winter months – traditionally a slow time for many businesses – Wimmer said he learned a lot about the best ways to get through it and said as a result he knew better how to plan for this. coming winter. .
"I am very grateful to have been selected for the VCEDA grant," said Wimmer. "It helped me get started and control my costs. Even though I did my homework on the costs, I still underestimated them based on inflation. We really would have been in the red in the first place without the subsidy and it also helped us open earlier than planned, which improved cash flow. »
Wimmer worked with the Small Business Development Center (SBDC) at Southwest Virginia Community College (SWCC) to develop his VCEDA application and received a letter of support from the Tazewell County Industrial Development Authority.
"The combination of great food and historic preservation at Ole No. 3 Restaurant and Bar in the town of Pocahontas will continue to enhance the growing tourism industry in Tazewell County," said Margie Douglass, manager of the SBDC program. "Awarding the VCEDA Seed Capital Matching Fund of $10,000 will allow Tom to streamline the operation and make it more efficient and user-friendly. The SBDC is happy to have helped Tom prepare his grant application.
The restaurant, located at 217 Shop Hollow Road in Pocahontas, is open seven days a week from 10:30 a.m. to 8 p.m. Sunday through Thursday; and from 10:30 a.m. to midnight on Friday and Saturday. The restaurant can be found on Facebook and can be contacted by calling 276-245-1255.
— Contact Greg Jordan at [email protected]