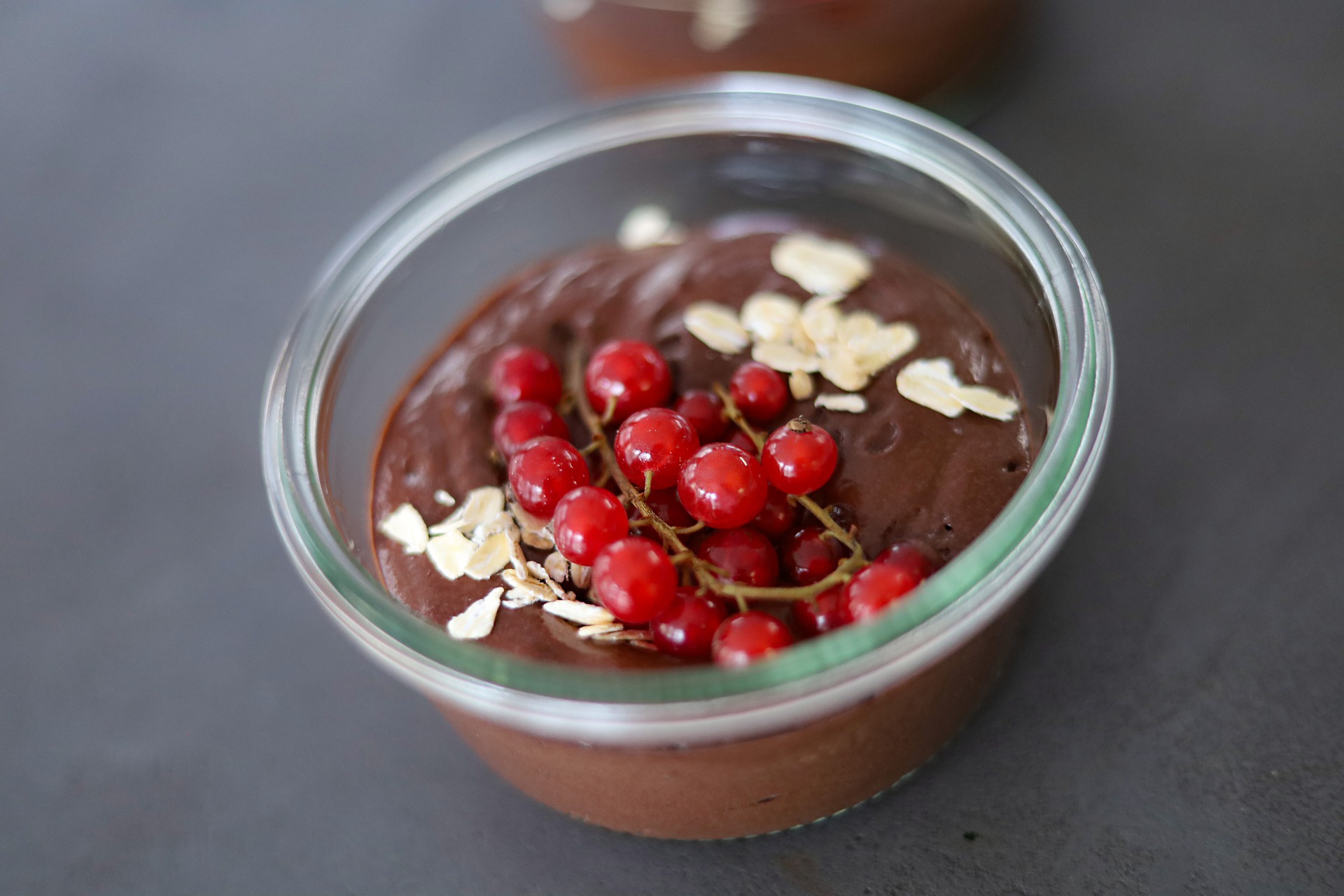 Recipe: Herb & Seed Sweet Chocolate Chia Pudding
If your goal was to start the week healthy, we have a delicious CHOCOLATE CHIA PUDDING RECIPE of Grass & Seed to satisfy your sweet tooth without cheating on your diet.
Herb & Seed is a new D2C herbal service located in Southern California. Founded by Natalie Jaconetty, Herb and Seed is a chef-inspired zero waste organization that delivers delicious, healthy meals.
What do you need:
1 tablespoon of chia seeds
1/2 cup oat milk
1 cup of raw cashews
1/4 cup hemp seeds
4 dates
1tsp vanilla extract
2 tablespoons of raw cocoa powder
What to do:
Add the chia seeds to the oat milk, mix well and set aside. Soak the cashews and dates in water for 20 minutes. Add the cashews and soaked dates, hemp seeds, vanilla extract, raw cocoa powder and 1 cup of water to the blender. Blend on high power until smooth and creamy (if necessary, add additional water 1/4 cup at a time until desired texture is achieved). Stir in the chia oat milk mixture once more until all the seeds are absorbed evenly. Then pour the chocolate pudding over the chia pudding and top with additional hemp seeds / cocoa powder.
---
Southern California herbal and seed consumers offer a variety of tasty, macronutrient-rich meals.
The tasty vegan and plant-based meals vary in price. Breakfast which includes meals such as Banana Overnight Oats, Chickpea Scrambled, and Oat Banana Oatmeal Waffles is priced at US $ 11 per meal while selections from Lunch entrees include the Sautéing Bowl, Mediterranean Bowl, and Rainbow Buddha Bowl are priced at US $ 13.50 per meal. Greek stuffed peppers, creamy tomato polenta stacks, and Enoki mushroom cakes with miso glazed broccolini are dinner options priced at US $ 15.50 per meal.
Each meal is designed to provide key nutrients such as fiber, fat, carbohydrates and protein and can be reheated in the microwave.
Users in Los Angeles County and parts of Ventura and Orange Country can go online to order their selected meals each week. Deliveries are made every Monday according to customer specific requests and needs.
In addition, the packaging of Herb and Seed is 100% sustainable. Herb and Seed follows a zero waste kitchen model in their production, so conscious consumers can feel good about purchasing meals from Herb and Seed.
Learn more about herbandseedla.com and follow their Instagram on @HerbandSeedLA.