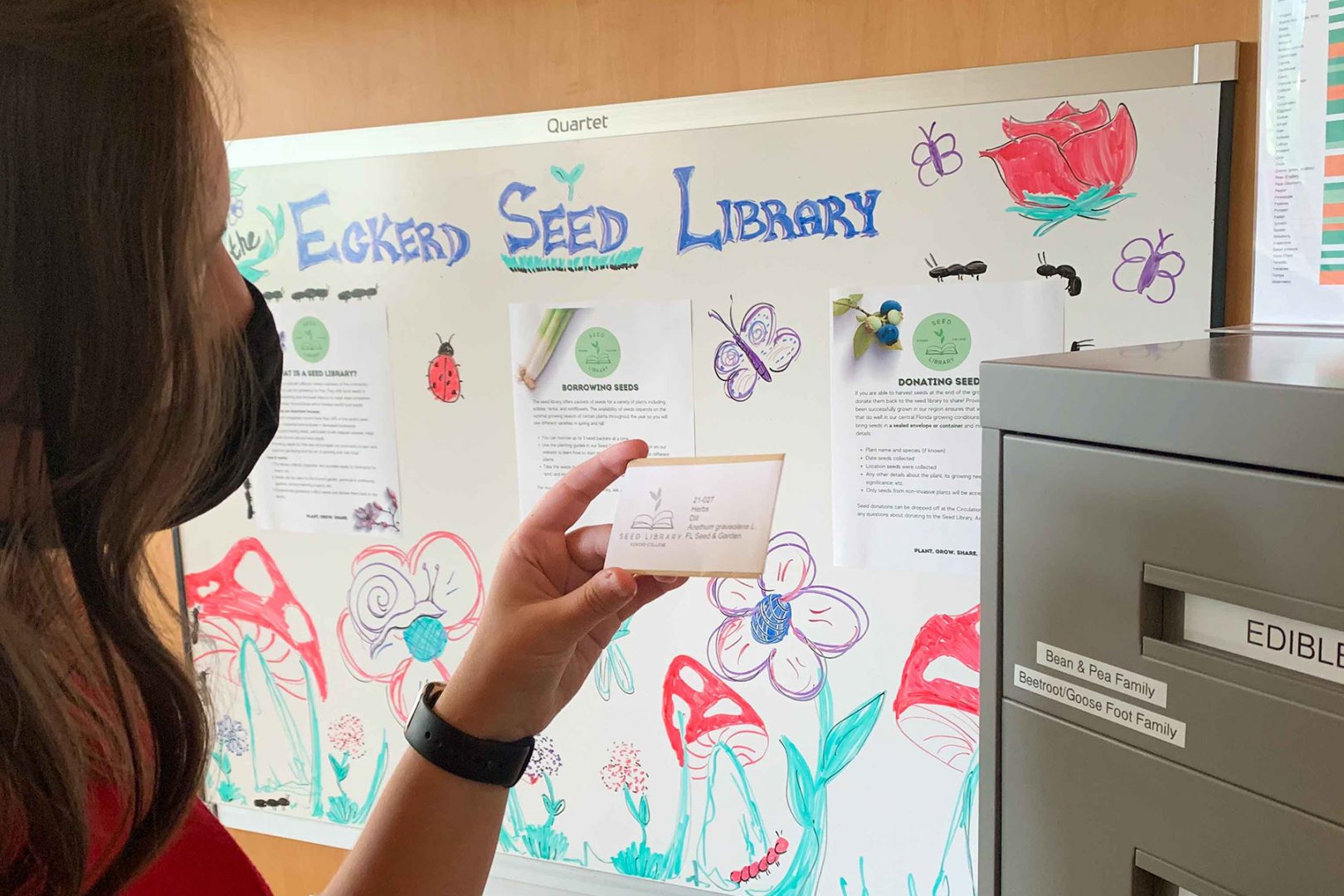 New Seed Depot Opens at Eckerd College Library – News
The Eckerd College Library opened its own Seed Library April 12 with a collection of more than 600 packets of 50 varieties of Florida-friendly wildflowers, herbs and edibles to share with budding gardeners in the community, said Nancy Schuler, librarian and assistant professor of electronic resources, collection development and educational services. The project was funded by a $500 Intergenerational Learning Grant from the Academy of Senior Professionals at Eckerd College.
"We did an inventory and we've already circulated around 200 packages," Schuler said. "It's great to see that the community is interested in collecting seeds, sharing them and eventually growing them into something they can eat."
Similar to the local seed libraries in Dunedin and Childs Park, the Eckerd Seed Library collected its samples by purchasing seed from local and regional seed companies and accepting donations. People can take up to three packets of seeds per week, and if they are successful in growing their plants or harvesting an edible, they are encouraged to collect the seeds and donate them to the library for further distribution of the seeds. seeds produced locally. These exchanges promote biodiversity in our ecosystem. More than 60% of the world's seeds come from four major companies, which create plant monocultures, according to the Seed Library website.
The idea for Eckerd's collection began with a final project for visiting assistant theater professor Antonia Krueger's animal and performance class last fall. Schuler helped the class find and acquire seeds to plant a butterfly garden that became an art installation without audio and visual components.