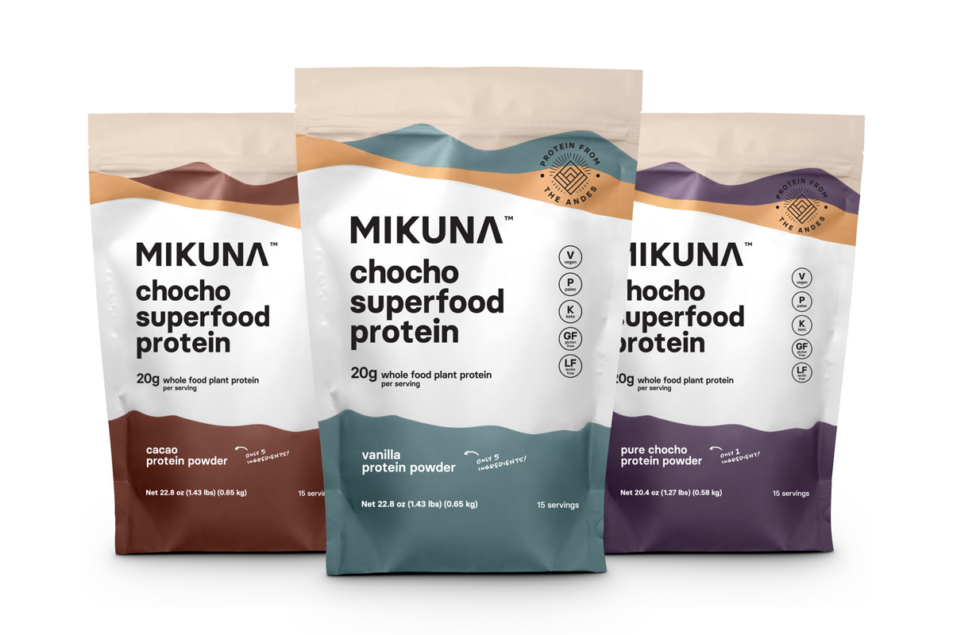 Mikuna Raises $5.6M in Seed Funding
SANTA BARBARA, CALIF. – Plant-based protein startup Mikuna Foods has raised $5.6 million in seed funding.
Founded by Ricky Echanique, a native Ecuadorian from a fifth-generation farming family, Mikuna specializes in chocho, a regenerative herb rich in fiber, iron, zinc, calcium and protein. Sourced from the Andes Mountains, the plant is used to create Mikuna's flagship protein powder, which comes in pure chocho, vanilla, and cocoa flavors. All three varieties are non-isolated, lectin-free, vegan, gluten-free, keto-free, paleo-free, and non-GMO. They are available direct to consumers through the brand's e-commerce platform, on Amazon, and at retailers and foodservice establishments in Arizona, California, Colorado, Hawaii, Michigan, Ohio, and Texas.
The plant has been used by indigenous communities for thousands of years, but Mr. Echanique's Ecuadorian heritage and connection to the Andean farming community positions the company as the exclusive supplier of chocho to the US market, according to Mikuna. The startup will use funds from the $5.6 million round to increase production capacity and launch its products nationwide this year. It also plans to invest in product innovation beyond protein supplements.
Mikuna is led by Tara Kriese, former senior vice president of marketing at Impossible Foods. She joined the company as an advisor in 2020 and was named chief executive last year.
"Mikuna has identified an exceptionally promising white space in the growing plant-based protein market," Ms. Kriese said. "Chocho is the future of plant-based protein, and as we look to the brand's pipeline of products and innovations, Mikuna is poised to bring the plant-based industry back to its clean, whole food roots."
Pro athletes Leticia Bufoni, Mick Fanning and Sage Kotsenburg took part in the oversubscribed round alongside music producers Paul Fisher and Chris Lake and filmmakers Bill and Laurie Benenson. Other attendees include Joe Kudla, Founder and CEO of Vuori Clothing; and Shannon North, President of Boardriders.