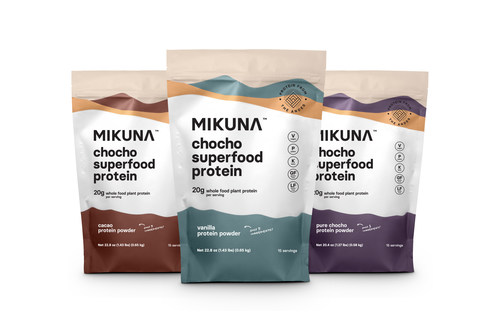 Mikuna Foods Raises $5.6M in Seed Funding
Mikuna Foodsa clean and regenerative plant-based protein brand based in Santa Barbara, Calif., closed a $5.6 million seed funding round.
The list of investors includes Olympians and world champion athletes like Leticia Bufoni, professional skateboarder and six-time X Games gold medalist, professional surfer and three-time world champion Mick Fanning, and professional snowboarder and Olympic medalist. Olympic gold Sage Kotsenburg, as well as industry leaders like Joe Kudla, founder and CEO of Vuori Clothing; Shannan North, President of Boardriders; DJs and music producers Paul Fisher and Chris Lake; Bill and Laurie Benenson, award-winning documentary filmmakers and producers, and many more.
The company intends to use the funds to invest in people and teams, production capacity, retail and foodservice expansion, and product innovation beyond protein supplements.
Founded by Ricky Echanique, a native Ecuadorian from a fifth-generation farming family, and led by the new Tara KrieseManaging Director, and Gary Doherty, Chief Financial Officer, Milkuna offers Chocho, a regenerative, nutrient-dense plant rich in fiber, iron, zinc, calcium and more protein than any other plant on the planet.
The company currently offers Chocho Superfood Protein, which includes 20 grams of complete protein from a single source, and the brand's Pure Chocho flavor contains only one ingredient. Chocho Superfood Protein also comes in two additional flavors – Vanilla and Cocoa – and all three products are non-isolated, lectin-free, vegan, gluten-free, keto, paleo, and non-GMO.
Products are sold direct-to-consumer on Mikunafoods.com, Amazon, and at retailers and food service establishments in Arizona, Colorado, Hawaii, Michigan, Ohio, Texas, and California.
EndSME
04/14/2022