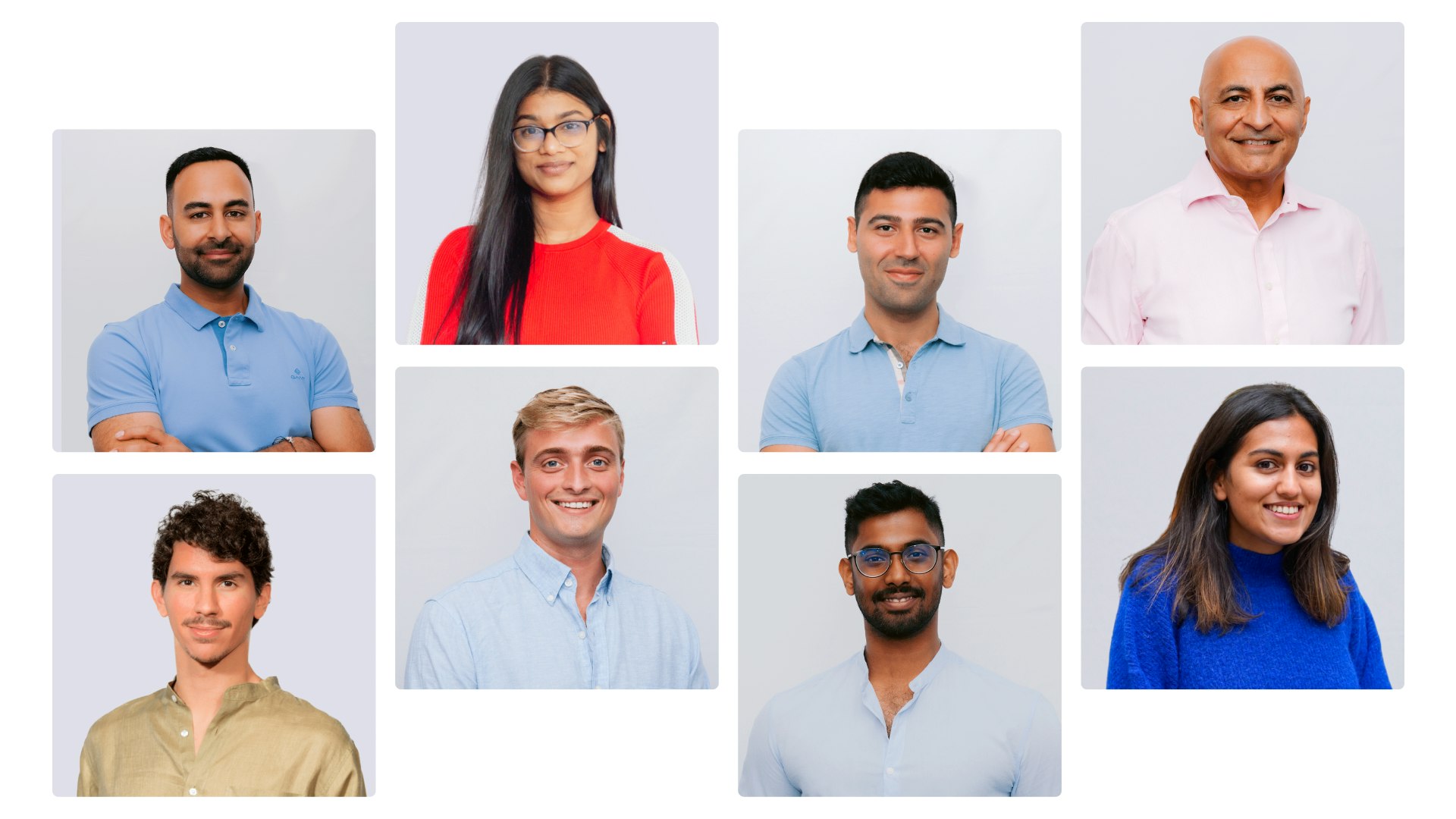 Meet the UK's largest pre-seed fund – with an 80% ethnic minority LP base
The UK has secured its largest dedicated pre-seed fund, as Concept Ventures (formerly known as RLC Ventures) today announced a £50m fund. An impressive 80% of LPs in the fund are from ethnic minorities and 18% are women. Pre-seed investing has plummeted in recent years – are investors finally giving the early stages some love?
Where will Concept's money be spent?
Concept will invest between £100,000 and £600,000 in more than 60 pre-seed stage startups, likely making it the first institutional capital these companies will raise.
What types of startups and founders does Concept want to support?
Concept wants to support companies of the future of work, video game and game companies, and learning/development companies.

Since the companies are in their infancy and there is still little data on their activities, Reece Chowdhry, founder and general partner, says the fund has a "personality-driven approach" to choosing investments.

The Concept team has identified six qualities of successful founders, including openness to new experiences, that they seek. The firm collects founder data points throughout the investment process using a combination of surveys, interviews and referrals. "This approach ultimately helps us build a complete view of a founder's personality, instead of using an 'intuitive' approach that VCs are known for," Chowdhry told Sifted. "It's not the only driver of our investment results, but a tool we use to bring more data-driven insights to a key part of decision-making."
Who supports Concept Ventures?
The British Business Bank, the UK's economic development bank, has committed £30 million.

The fund's LP (sponsor) base is also 80% ethnic minority and 18% women. 70% of LPs are founders.

Chowdhry says being from an ethnic minority background has helped the team grow from a diverse LP base. "It was a combination of my own network and actively pursuing these people – particularly successful UK ethnic minority founders who haven't had much exposure to the venture capital space." He says many of these LPs come from traditional industries like healthcare and real estate and now want exposure to technology.
What is Concept's assessment?
The fund was founded in 2018 as RLC Ventures.

Fund I's portfolio companies include corporate giving platform Reachdesk, live video pioneers Condense and women's financial education platform,

Your Juno

. They had two releases in the past two years, including Cliff.ai which was acquired by Index-backed Gtmhub for an undisclosed price.

In 2021, 35% of the fund's money had gone to minority demographics and 52% to founders based outside of London. 23p per £1 invested went to women.
The pre-seed market
Despite record funding from European startups in recent years, founders say the early stages can be the hardest to achieve. Pre-seed investment

reduced by nearly 50%

between 2016 and 2020.
Most pre-seed investments are made by VCs who also invest in later stages. Chowdhry says that's a problem because it means VCs are writing "option checks" – they can invest more later if the company is doing well. "We don't have a VC as an LP in the fund. We want to be on the side of our founders for the next round," he says.

Aside from Concept, there seem to be investors who realize that pre-seed needs some love. Octopus Ventures Announced

a dedicated £10m pre-seed fund in June

. Cocoa Ventures, also announced earlier this year, is investing in pre-seed and

write checks for $150,000 to $500,000

.
The taking of sieved
Given the shortage of specific pre-seed funding, it is encouraging to see a dedicated fund emerging from the UK, Europe's most mature market in terms of fundraising.
The concept is also one to watch as all team members come from non-VC backgrounds. This places them in a new class of emerging VCs in Europe led by everyone from former founders and operators to people in other areas of finance and YouTube stars. These funds are betting their operational and industry expertise will give them an edge over traditional VCs given that founders want more than money — they want everything from marketing support to hiring advice.
Eleanor Warnock is associate editor of Sifted and co-host of The subdued podcast. She tweets from @misssaxbys