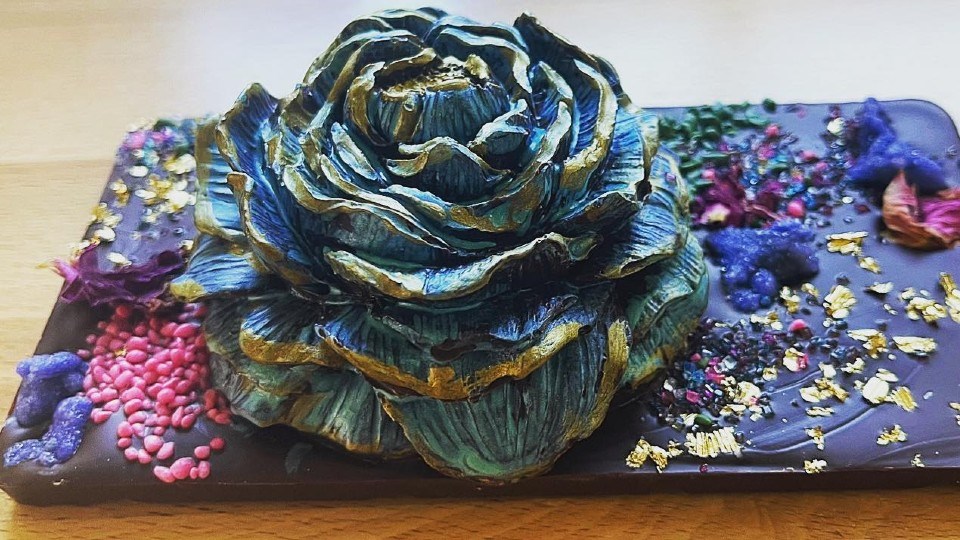 Let's eat! Sudbury Chocolate Maker Brings Indigenous Culture Into Her Work
Tammy Maki from Raven Rising – Global Indigenous Chocolates and Pastry aims to educate and delight her delicious treats
The Ontario Legislature Gift Shop will be the last place in Canada to offer Sudbury chocolate Raven Rising – Indigenous chocolates and pastries from around the world.
Red Seal Pastry Chef Tammy Maki launched the business in 2020 after returning to Sudbury in Western Canada.
The 57-year-old has a long history in the chocolate and baking scene, having studied at Cambrian College before heading west, zigzagging to work in luxury hotels from Alberta to British Columbia . molecular gastronomy, which is the culinary study of the transformation of food when it is cooked.
Maki decided to return to the East and be closer to his family in 2019, after being diagnosed with Ménière's disease, which causes uncontrollable dizziness and hearing loss. She now has a daughter and her family to lean on for additional support.
The plan was to start a wedding cake and baking consultancy business in Sudbury. It was short lived when the pandemic struck.
"Wedding cakes were obsolete without marriage. I was completely depressed. Here I was in my 50s without work, "she said.
Add to that, Maki, a victim of the 60s scoop, wanted to start a chocolate business as a positive way to share and educate others about indigenous traditions.
Although she admits that her foster family were very loving, the events of the 1960s saw her and her brothers taken from the White Bear First Nation in Saskatchewan and scattered across the country.
"A chocolate business has always been on my mind, just like finding my biological family or finding my native self," Maki said. "I use chocolate to raise awareness in a comfortable, non-political way."
Maki now uses traditional ingredients in their chocolate and sources from native businesses. Her chocolates often contain items like Hairy Skunk Red Current, which taste like a cross between a cranberry and a raspberry. Alder kittens, wild bergamot, and mountain mint are all imported from certified suppliers for bass.
His artistic chocolates also feature Callebaut chocolate and cocoa berries, equivalent to fair trade, from Cocoa Horizons. It ensures that indigenous farmers in other countries are paid fairly for their work.
Then there is the packaging. Maki is experimenting with plant-based and compostable ways to present her chocolate, with the goal of being more environmentally friendly and feeling good about protecting Mother Earth.
"I have never had a shared culture (with me), no stories of Elders. Just like my career moving here and there, I do aboriginal discovery.
While Maki sold truffles locally to Nickel refill and the Science North gift shop, most of his business is elsewhere since his shop is virtual.
Her good friend Priscilla, who helped her name the company, is in Western Canada and spreads the word in the West.
In the south, a kitchen supply store sells its chocolate. She has also been featured in subscriptions to Toronto-based Let's Go Eco box. Luxury department store Holt Renfrew presented Maki and her chocolate at a pop-up sale to mark the first National Day for Truth and Reconciliation, also known as Orange Shirt Day, on September 30.
And to the east, a First Nations community in New Brunswick contacted her about sales in their gift shop.
Further growth and expansion depends on locating a permanent production space rather than the continued use of certified leased kitchens. Maki needs a cool place without humidity and is currently investigating the sites. She said that education, survival and her legacy depended on it.
If you want to order Raven Rising chocolate or pastry, or join its local Ajijaak Chocolate monthly membership club, visit RavenRising.ca. Maki products can now also be purchased on the Ontario Legislature Gift Shop website.
Anastasia Rioux is a freelance writer in Greater Sudbury.