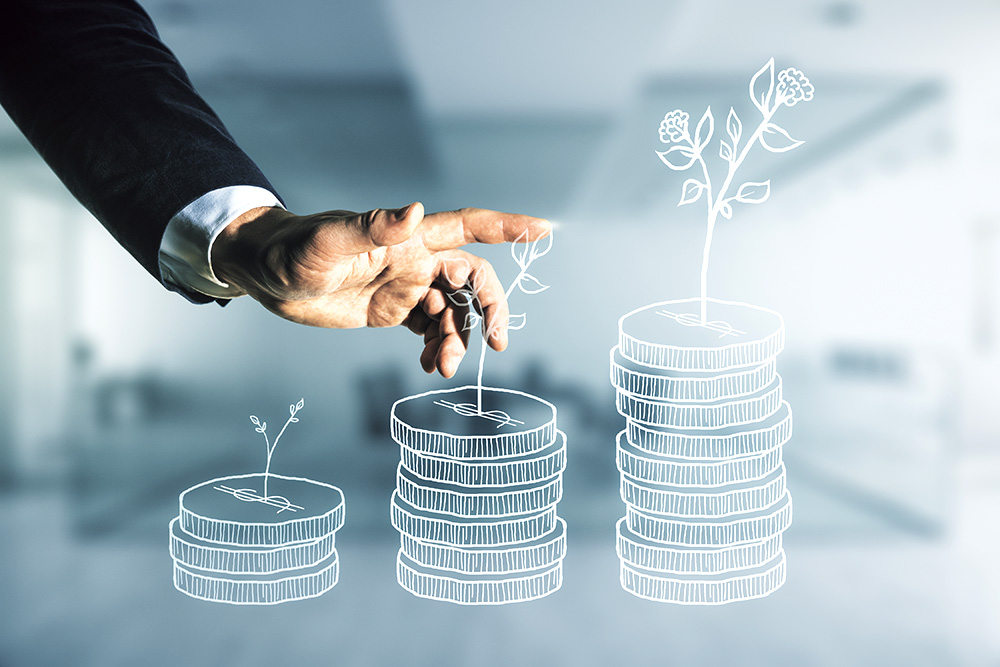 Kickstart Seed Fund: From Recession to Cooperation
Kickstart Seed Fund was founded in 2008. Yes, 2008 – and despite the recession, the company closed its first $8 million fund.
The seed-stage venture capital firm is based in Salt Lake City, Utah, and, as its name suggests, its mission is to build the best companies in Utah and the Mountain West. . It provides smart capital and expert advice within a connected community.
Since raising this first fund in 2008, Kickstart has invested in 60 companies. With support from local universities, angel investors, entrepreneurs and venture capital funds, Kickstart Seed Fund initially focused on investing in promising and scrappy entrepreneurs.
Years of diligence have paid off, and today Kickstart has raised over $345 million in follow-on capital. It has a portfolio of more than 100 active companies and $148 million in capital under management. Kickstart also placed some 400 employees at 90 Utah companies.
Because Kickstart Seed Fund was the first seed fund in Utah, the company knows what it's like to be a pioneer, starting something before others get the vision. This made the company willing to lead investments in promising teams. The team has the expertise and experience necessary to develop start-ups and recruit the best talents. "We work alongside their community of visionaries who are committed to moving the whole ecosystem," says the founder and managing partner Gavin Christensen. "This is the network effect at its full potential."
Raising venture capital is not just about exchanging stocks for cash; it means inviting the right investors to complete your team. The goal? Supporting the Wild West's best entrepreneurs and providing expert connections for hyper-growth businesses. Kickstart's partnership with start-ups in Utah has contributed to unprecedented economic growth for the state.
Kickstart Seed Fund's success in identifying the best and brightest entrepreneurs is evident in its portfolio. Since 2008, the company has invested in some of Utah's most recognizable brands, including Podium, Stance, Lucid and Cotopaxi. As a partner of an entrepreneur from start-up to launch, many founders of previous funds have returned to become investors in subsequent funds.
Kickstart Seed Fund Portfolio
Today, Kickstart's portfolio is made up of more than 150 active portfolio companies, with $311 million in assets under management and $2.7 billion in capital raised.
Traditionally, venture capital firms add value primarily through capital and one-on-one interactions such as board meetings. Kickstart Seed Fund goes beyond that.
Through a community platform called Kickstart Collective, Kickstart Seed Fund shares its knowledge through its networks with portfolio companies with events, resources and connections. In partnership with entrepreneurs, Kickstart's podcast, Perfect Pitch, offers insight into the minds of investors and entrepreneurs, along a startup journey.
It offers a concise, quick and tactical guide to help auditors meet their daily challenges. Through the community platform, Kickstart believes businesses learn best from each other and strives to build deep connections within the Kickstart family.
Kickstart's secret sauce is its team and the shared core values ​​they commit to every day.
1. All inclusive. "We believe in aligned, focused, and persistent effort over time," says Christensen. "Success in seed businesses does not happen overnight. When we invest in a company, we also invest in the founders and partner for the journey. Usually there will be bumps and setbacks along the way. We are patient and supportive as businesses navigate their path to success.
2. Cooperation. "We win as a team," emphasizes Christensen. "We hire and invest in the best, and we need each other to do our best. Whether the spotlight is on us or not, we each have an important role. We work together in good times and bad.
3. Integrity. "We choose to behave ethically and professionally. We play a long game because we know it's the right thing to do and good for business.
4. Humility. "It's not just about us. Regardless of our success, we serve entrepreneurs and invest other people's money.
5. Curiosity. Kickstart has a voracious appetite for learning — "about technology, the world, and ourselves." As technology, industries, political environments and the world change, "we continue to learn to be the best and support the best".
6. Liability. "We're helping build an ecosystem as well as a fund," says Christensen. "If not us, then who?"
7. Courageous. "We prioritize results over comfort. By looking for the outlier, we recognize that failure is part of the price.
8. Fun. "We enjoy the journey and the struggle to build something special with humor and gratitude."
In addition to its main fund, Kickstart has the student-run Campus Founders Fund. It consists of eight venture capital partners and two scouts investing in 11 universities in Utah, Colorado, New Mexico and Arizona. Student partners meet with student-run businesses seeking funding.
"The campus founders team spends time doing due diligence on these companies," says Christensen, "and investing in the best ones." Many companies supported by the Campus Founders Fund become successful companies supported by Kickstart Seed Fund, Simple Citizen, Pura, Blerp, Hallo, Recyclops and Campfire.
For more information, visit kickstartfund.com
---