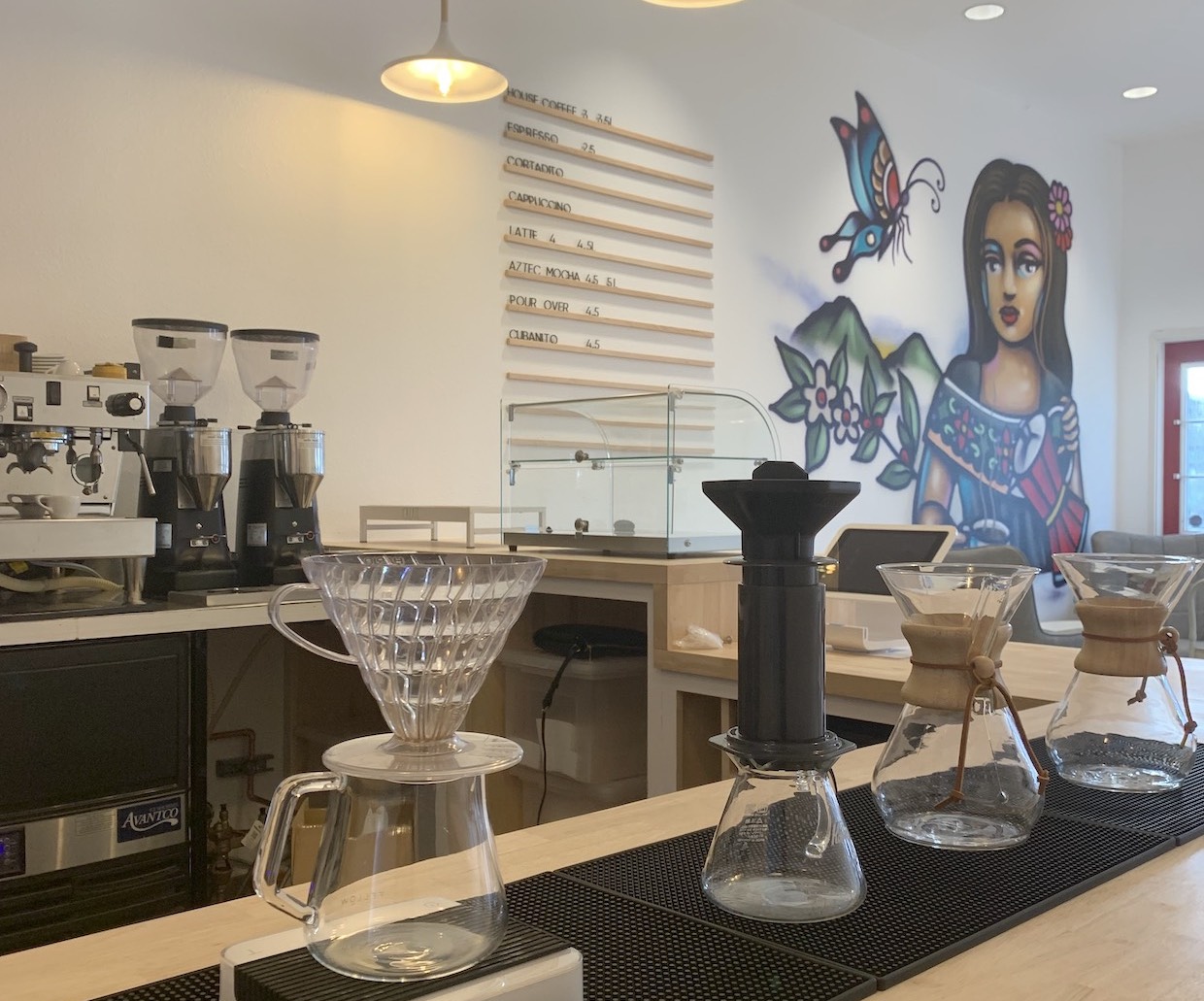 Flor & Seed Magnifies Mexican Cafes in Old Town San DiegoDaily Coffee News by Roast Magazine
Startup coffee roasting business Flor & Seed Roasters opened its first brick-and-mortar cafe in Old Town San Diego, providing strong family and culinary ties to the border country just a few miles south.
The 640-square-foot cafe features microlot Mexican coffee offerings, many sourced directly from farmers in sometimes-overlooked states including Nayarit, Puebla, and Guerrero. Coffees from the well-known coffee-producing states of Oaxaca and Chiapas round out the menu.
Next to curtis batch brewing and an espresso bar, a slow bar offers three different Mexican coffees at all times. Each coffee on the slow bar is assigned a specific brewing method that best showcases its unique qualities.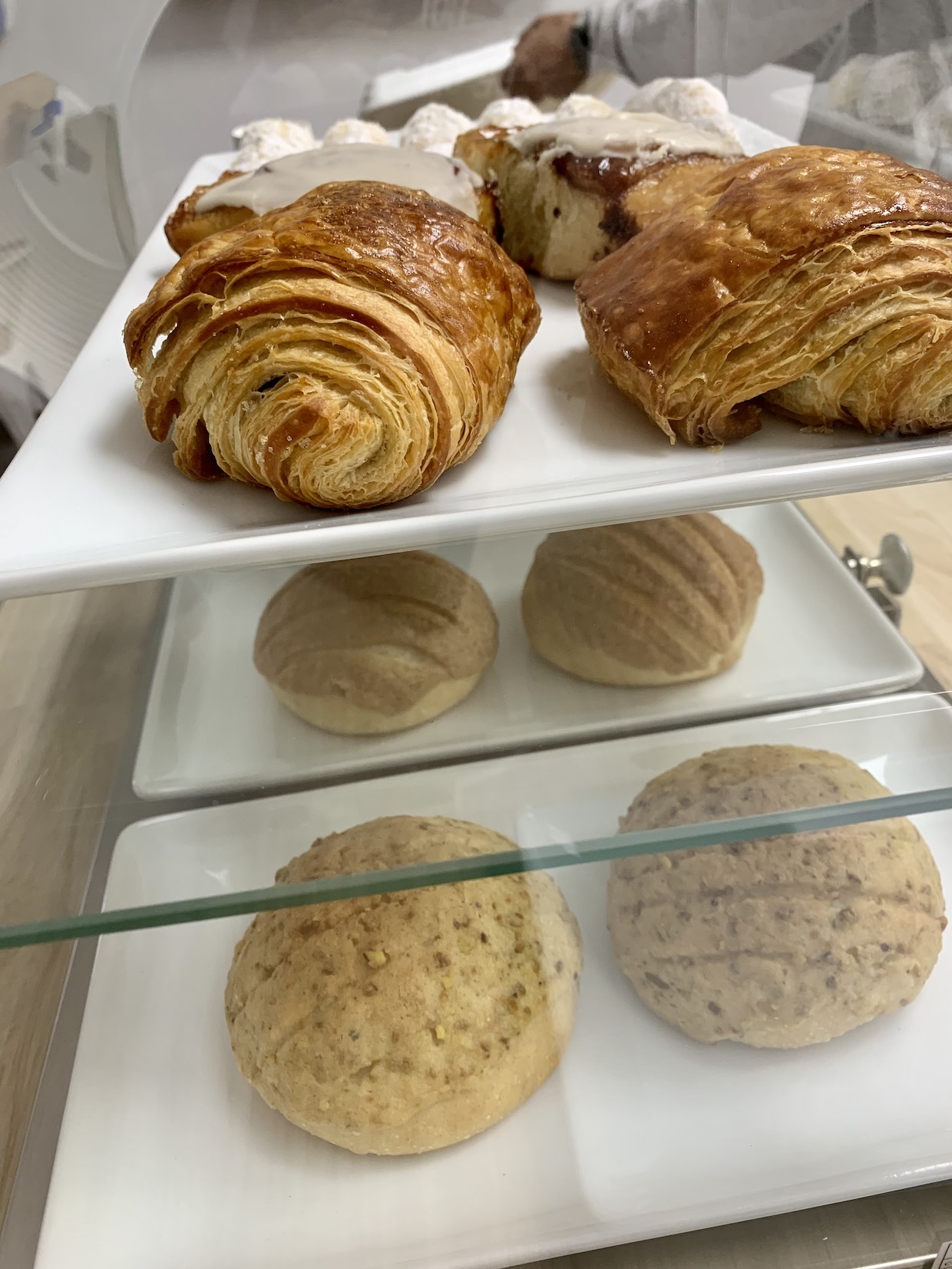 "If you order a Nayarit dark honey from the menu, it will be extracted in the way we think is best," Flor & Seed co-founder Yan Yanez recently told Daily Coffee News. "It could be either AeroPress or V60 or Espresso. We also have a Nimbus H-1500 for reverse osmosis, as we believe water is one of the most important elements in making good coffee.
Yanez and his Flor & Seed co-founder, Leo Nunez, further express their Mexican culinary heritage through homemade chocolate, vanilla and piloncillo syrups for drinks such as café de olla, café tres leches and more Again. These are often served with pastries, molletes and breads from the local Latina-owned bakery Pan del Barrioas well as Mexican-style open sandwiches.
---
Related reading
---
Yanez, who was born in Mexico City, and Nunez, born in the United States to Mexican parents, have known each other since they were teenagers, and both have extensive experience in specialty coffee that includes retail, import and equipment service.
"We were friends for a long time, and we used to go to Mexico City and other places in Mexico and have Mexican coffee at specialty bars," Yanez said. "We were blown away by the quality of Mexican coffee, and how come in the United States it has kind of a boring connotation? It was crazy for us not to understand why this good coffee wasn't coming not here.
Large murals, including one depicting a grower friend from Chiapas, add pops of color to the mostly white, pared-down interior of Flor & Seed cafe. A row of seven pendant lights illuminate baristas' grain handling.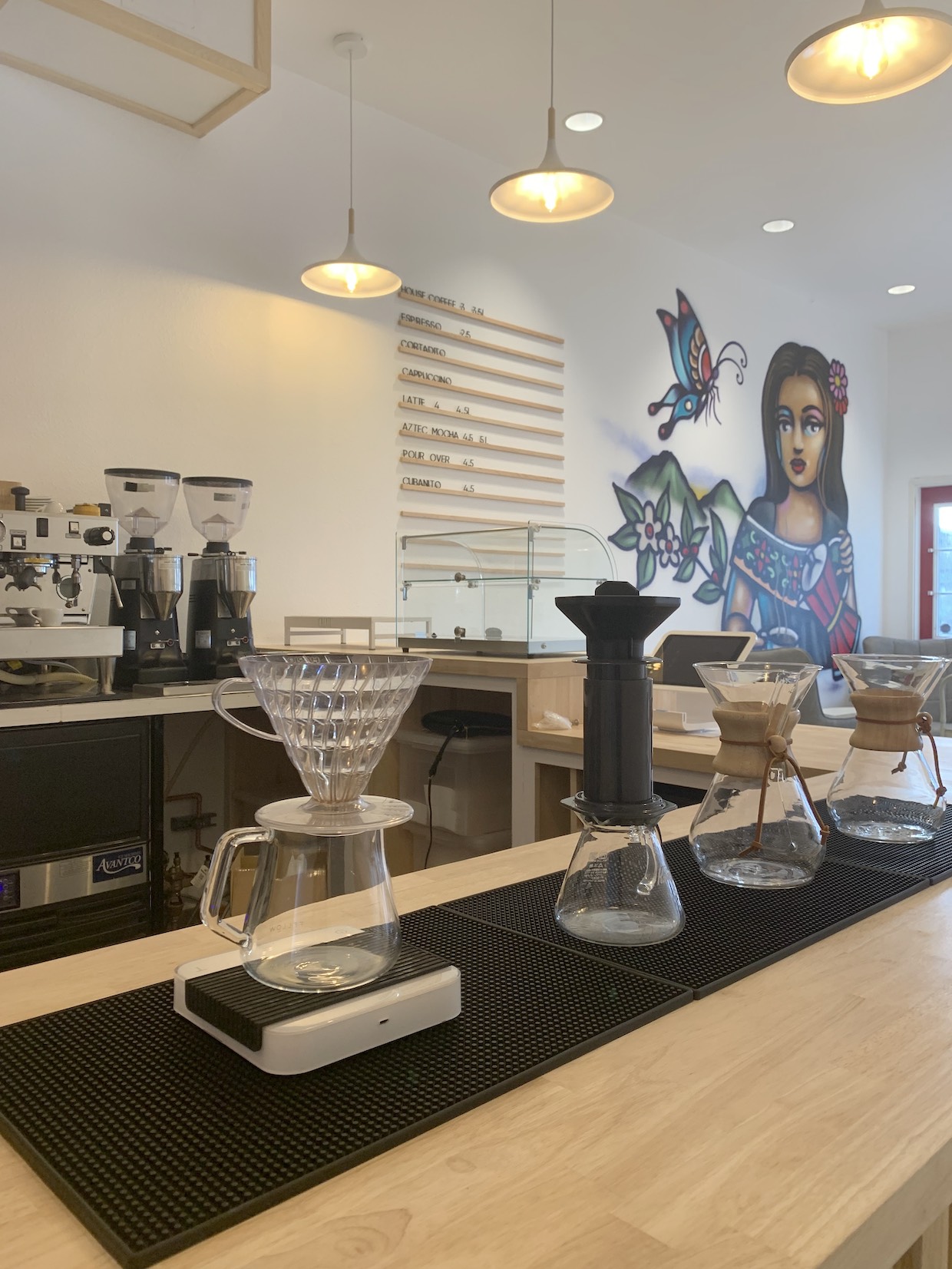 The coffees are roasted by Yanez on the loring coffee roaster owned by a San Diego-based company Black Horse Cafe at its Mission Gorge facility.
Production increased with the opening of the coffee bar, increased online sales and the company's bi-weekly presence at farmers' markets. Yanez now hopes to accelerate wholesale growth for wider distribution of Mexico-grown coffees.
"Our intention is to serve our communities, to bring great coffee to Old Town, especially from Mexico," Yanez said. "We're just trying to bring something different to the community, not too far removed from our roots."
---
Flor & Seed Coffee Roasters is now open at 3985 Harney Street in San Diego. Tell the DCN editors about your new coffee or roast here.
howard bryman
Howard Bryman is associate editor of Roast Magazine's Daily Coffee News. He is based in Portland, Oregon.