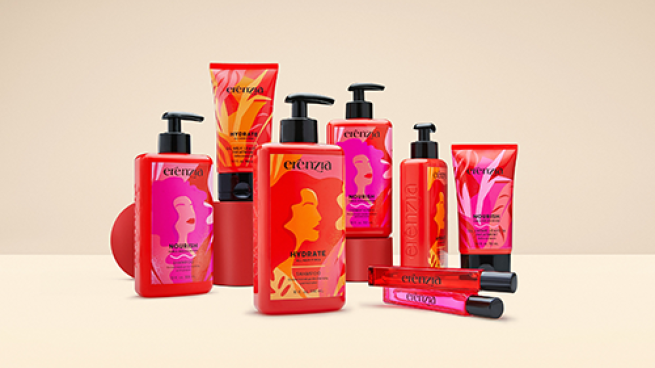 Erenzia Beauty celebrates Latin culture
Erenzia Beauty seeks to make waves in the industry by celebrating Latin culture through its line of vegan and cruelty-free products.
Launched with an inaugural collection including shampoo, conditioner, leave-in treatment and fragrance, erenzia was developed by co-founders Alina Gonzalez, Vanessa Ramos and Alex Pearl.
[Read more: Nexxus caters to at-home styling with hair care launches]
"We are passionate about creating a beauty experience that puts Latinas first by supporting, claiming and celebrating their unique authenticity, diversity and creativity," said the brand and product co-founder. Alina Gonzalez. "Being a Latina-led company means having both the privilege and the responsibility to let 'cultura' guide the way erenzia beauty conducts business – from its sourcing practices, to its product, to its affiliate partners. "
With products that contain culture-enriched ingredients influenced by the heritage of Latin beauty rituals passed down from generation to generation, the line's bespoke items are formulated to awaken the senses via decadent milks that transform into oils and contain nostalgic ingredients such as rice, corn, jojoba and cocoa, the company said.
"We want to create a product and an economic opportunity to support his personal and financial journey. erenzia beauty redefines a space that celebrates a sense of individual beauty and reinforces the importance of acknowledging one's heritage and respecting others," said the social selling co-founder. vanessa ramos.
[Read more: Olay quenches skin thirst with Regenerist Hyaluronic + Peptide 24 collection]
Erenzia's hair care products are designed to nourish and enhance curls, curls and waves, as well as moisturize all hair types. Leave-in treatments aim to hydrate, smooth and replenish hair, while fragrances are formulated with sensual, romantic notes infused with cultural scents, the company said.