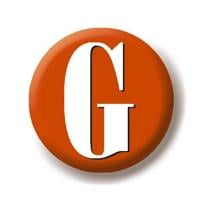 Crowder wins the fifth seed of the NJCAA World Series | local sports
Baseball
Crowder wins World Series No. 5 seed
The Crowder College baseball team will open the NJCAA Division I World Series as the fifth seed.
After winning the South Central District title, the Roughriders (53-11) will face sixth seed Central Arizona on Sunday in Grand Junction, Colorado. The first launch is set for noon CT.
Walters State was seeded and will face Harford, while fourth-seeded Central Florida will meet seventh-seeded Cowley. Second-seeded Wabash Valley will face ninth-seeded Snead State and third-seeded McLennan will face eighth-seeded San Jacinto North.
Crowder arranged a start for his team on Tuesday morning at the Farber Building on the Neosho campus. The Roughriders will compete in the World Series from May 28 to June 4.
VanWey makes its Pioneer debut
Former Missouri Southern and Webb City pitcher Logan VanWey didn't have to wait long to make an impact in the pro ranks.
The powerful right-hander threw three goalless frames on his Pioneer League debut on Monday. He struck out six batters and walked one.
VanWey signed with the Glacier Range Riders earlier this month. The Pioneer League is a professional partner of MLB and the league includes teams from Montana, Idaho, Utah and Colorado.
Basketball
MSSU to host youth basketball camps
The MSSU will host a Future Lions and Skills Camp this summer at the Leggett & Platt Athletic Center.
Future Lions Camp will begin at 9 a.m. and run until noon June 13-16 for students in grades K-8. The cost will be $100.
Lions Skills Camp has two sessions for students in grades K-8. The first session runs from July 11-12, while the second session runs from July 18-19.
Both camps run from 9 a.m. to noon. The cost will be $85 for both.
For more information, contact MSSU Head Coach Sam McMahon: [email protected] Register on MSSULionsCamps.com.
Golf
Rod Smith Classic returns
The annual Rod Smith Classic will be held July 21-22 at Eagle Creek Golf Course near the Downstream Casino Resort.
The cost is $100 for the hole sponsor, $175 for the individual golfer and $600 for the team.
To register, go to: MSSULions.com/SouthernFest.
MSSU Golfers Named to Academic Honor Roll
The MIAA announced its academic awards and the MSSU program had 12 different players honored by the league.
On the men's side, Lions representatives included Ben Epperly (3.07, finance), Logan Greer (3.30, marketing), Josh Hamnett (3.18, business), Ben Marckmann (3.28, business), Tradgon McCrae (3.52, education), Fletcher McSpadden (3.66, marketing) and Grant Sikes (3.56, marketing).
MSSU female golfers included Iratxe Fernandez-Cano Aldasoro (3.36, international business), Kenzie Kirkhart (3.45, business), Maggie Moore (3.93, kinesiology), Madison Saenz (3.73, biology) and Julianna Washka (4.00, international political affairs).