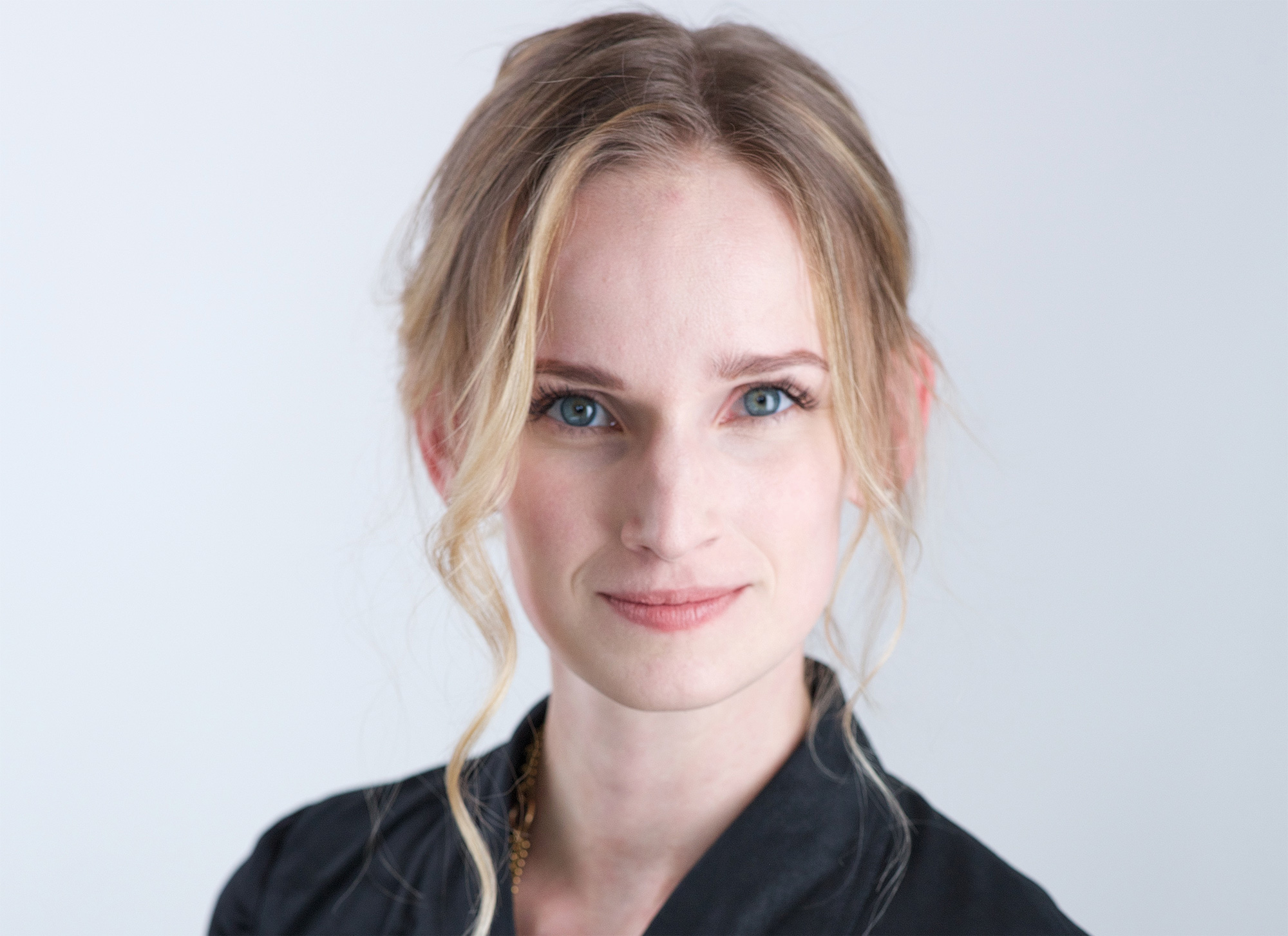 Charlotte McCurdy Getting creative about climate change: time to plant the seed
Rhode Island School of Design graduate and professor Charlotte McCurdy wants creatives to join the fight against climate change.
McCurdy thinks the world needs more STEM innovators to solve its most pressing challenges — and more dreamers to ask the right questions. "Design is obviously a big deciding factor," she says. "Design is about shaping desire, and therefore behavior, and we need that a lot right now. We need creative practitioners of all stripes to imagine the possibility of a better future.
McCurdy is an interdisciplinary designer and researcher passionate about materials innovation and decarbonization. Petroleum-based plastics are ubiquitous across industries and applications, but McCurdy believes alternatives will soon break society's reliance on "ancient sunlight energy." Petroleum is a finite resource, formed by the decay of organic matter – primarily zooplankton and algae – under intense heat and pressure over millions of years. In contrast, McCurdy's algae-based plastics rely on current sunlight and atmospheric carbon as primary inputs.
She developed bio-based, carbon-free and petrochemical-free plastic as part of her graduate studies in industrial design. It's an ideal solution for the fashion industry, which generates more greenhouse gas emissions than the air and sea transport industries combined. Fast fashion tactics and a glut of petroleum-based plastics in textiles have already taxed the system, and global plastic demand is expected to triple by 2050.
"Expanding marine macroalgae cultivation to meet our demand for plastics will not divert freshwater resources, compete with food supplies, increase biomass and carbon sequestration, and have the potential to provide a refuge and support for marine ecosystems that are already stressed by the effects of climate change," she wrote in an op-ed for Inverse.
McCurdy showcased seaweed plastic as a raincoat at the Cooper Hewitt Smithsonian Design Museum to spark conversation and awareness. "I wanted an object that embodied the immediacy of climate change in the extreme weather conditions we already face. I hope a raincoat also invites you to imagine a future where we have freed ourselves from our addiction to fossil carbon.
She also collaborated with luxury fashion house 3.1 Phillip Lim, using seaweed plastic to form translucent green sequins for a runway design. McCurdy introduced the product to the fashion industry in part because of the industry's heavy carbon footprint – and for its burgeoning luxury niche. She cites the iPhone, which spurred the miniaturization of smartphone components, and solar panels, which spent 60 years as a luxury item before becoming sufficiently competitive.
"We like the assumption of having to start in low-volume, high-margin markets where people are willing to invest in that vision and value," she said. "This is how technology can become cheaper, more efficient, more accessible to everyone."
Investing in hardware innovation often means slow returns compared to apps reaching unicorn status in record time. But McCurdy urges investors to play the long game and support innovators. The world stands at a crossroads of risk and reward, with the possibility of entering the ground floor of the next industrial revolution.
She likens the moment to the metaphor of germination. "You have to plant the seed, even if it's a challenge, or a long shot, or it will take a lot of education and hard work. We need serious investment in hardware innovation and its slower returns.
"ESG funds have exceeded our expectations, and my contention is that other, even bigger and slower capital investments will likely be even bigger and outperform even more – because there is no compelling alternative. "
McCurdy is working to patent the process – not for commercialization, but for democratization. She hopes to see a climate action think tank formed to draw on diverse disciplines, just as MIT's Media Lab brings together research in technology, media, science, art and design. Ten years from now, she would like to collaborate with a multi-institutional coalition of technical engineers and creative thinkers, working to replace the current grim narrative with determination – and hope.
---