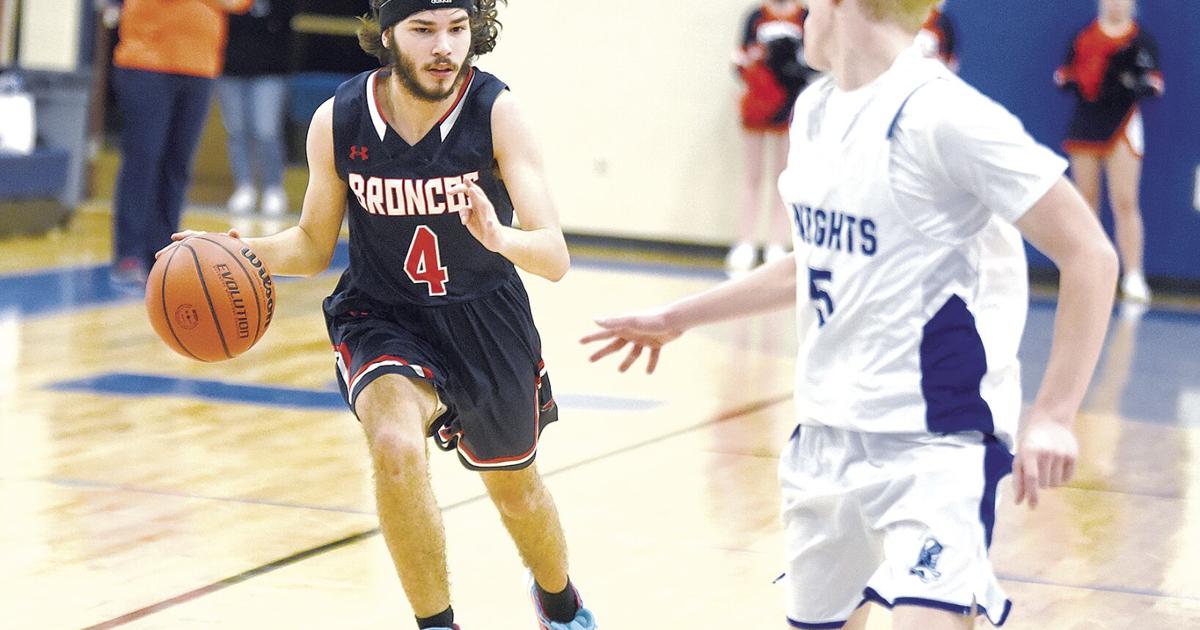 CGB takes top seed at regional | Sports
CERRO GORDO – With a 60-18 victory over Blue Ridge on Feb. 11, Cerro Gordo-Bement won its fifth straight game to improve to 23-5. The Broncos will enter Class 1A St. Teresa Regional as the number one seed and face sixteenth-seeded Decatur Christian in the first round of the state tournament on Feb. 19.
Connor Brown, one of four seniors on the team, led the Broncos with 18 points.
On February 7, the Broncos defeated Urbana University High School 77-66. Brown led all scorers with 34 points. Tyson Moore added 18 points.
In a lopsided 70-28 victory over Heritage Villa Grove on Feb. 8, Brown had 16 points, Moore added 13 and Colin Warren, another senior, had 11 points.
Brown also led all scorers in a 72-55 win over Arthur-Lovington-Atwood-Hammond on Feb. 10. The senior collected 26 points while Moore added 24.
CG-B head coach Brandon Willard credits the four seniors for regular-season success.
"Colin, Jarrett (Slows), Connor and Jeff (Gower) have all had a great year," he said. "Each of them brings something to the team that is going to be very difficult to replace. They are excellent leaders for the younger players and they have modeled the type of players we expect from CG-B.
The Arthur-Lovington-Atwood-Hammond Knights dropped a heartbreaker 39-38 to Tri-County Shiloh on Feb. 8. Wyatt Hilligoss had 17 points and Quentin Day and Trey Wardrip had nine points each.
ALAH (13-13) earned the No. 9 seed in the IHSA regionals they will host. The Knights will face 11th seeded Shelbyville on February 19.
Blue Ridge, which has battled COVID-19 and injury issues all year, fell to 3-20 with the loss to CG-B. The Knights also lost a 62-18 decision to Okaw Valley on Feb. 8 and lost 56-26 to Fisher on Feb. 12 to drop to 3-21 on the year.
The Knights will be the 14th seed in the St. Teresa Regional and will face sixth-seeded Mount Pulaski on February 19.
Deland-Weldon won the No. 15 seed in the same region and will face St. Teresa, the No. 3 seed on February 19.
Kaden Weisman scored a season-high 19 points in a 73-35 loss to Judah Christian on Feb. 8.
The Eagles lost 66-34 to Judah Christian in the first round of the East Central Illinois Conference Tournament on February 12.