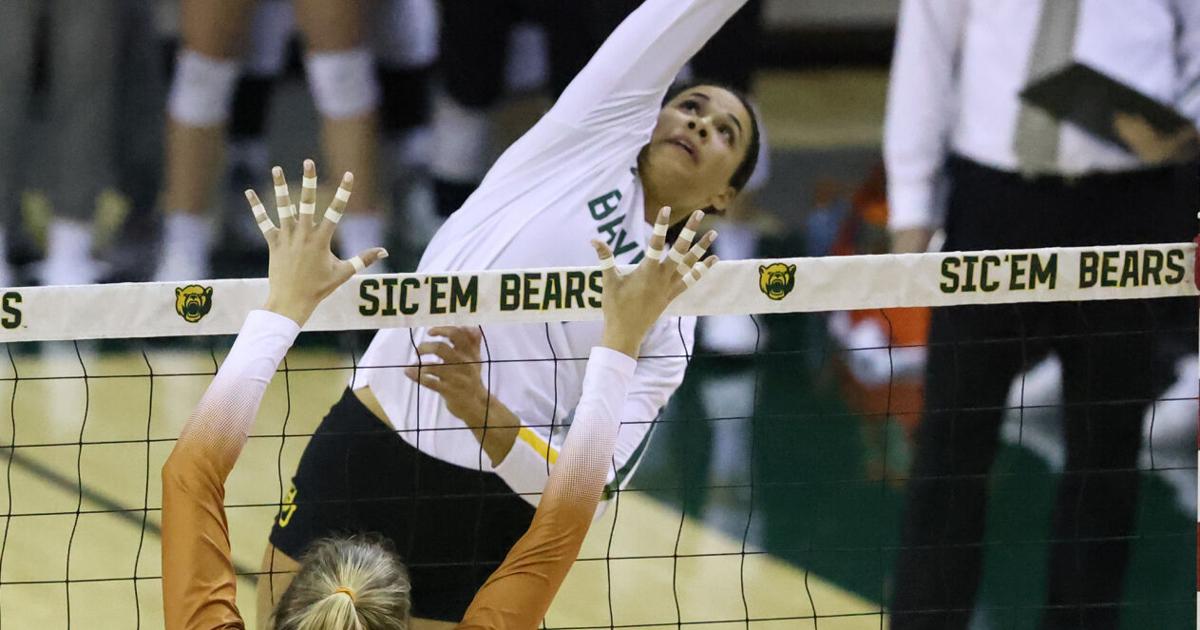 Baylor volleyball in line for another high seed, host NCAA | Baylor
It became a tradition in late fall for the Baylor volleyball team to pass the NCAA selection Sunday to head coach Ryan McGuyre. What makes the team bonding experience even warmer and fuzzier than Christmas carols and hot chocolate are the lofty seeds and welcoming spots that bears seem to regularly accumulate these days.
This tradition is expected to continue on Sunday. Baylor is a lock to land at any of the NCAA's 16 host venues, not to mention one of the tournament's most senior seeds, which will be revealed via a 7:30 p.m. selection show on ESPNU.
Baylor was ranked No.7 nationally in last week's Top 25 AVCA, and that was before the Bears (20-5 overall, 14-2 Big 12) closed out the regular season with a pair of wins. on the road against Oklahoma. Baylor also came in at No. 3 in the most recent NCAA RPI rankings, so the Bears could even push for a National Top 4 seed. At the very least, they'll land somewhere in the 5-8 range.
The NCAA tournament will return to 64 teams this year after reducing the field to 48 last spring in response to COVID-19. Baylor was 20-7 overall last year and beat Pepperdine in the NCAA tournament before losing to fifth-seeded Nebraska in the Sweet 16, 3-0.
This year's Baylor roster may be packed with as many talent as any group in school history, having added the 2020-21 Kentucky All-American Avery Skinner in the offseason. . With Skinner, Lauren Harrison and Yossiana Pressley, the all-time killing leader, the Bears have as much power on the pins as any program in the country.