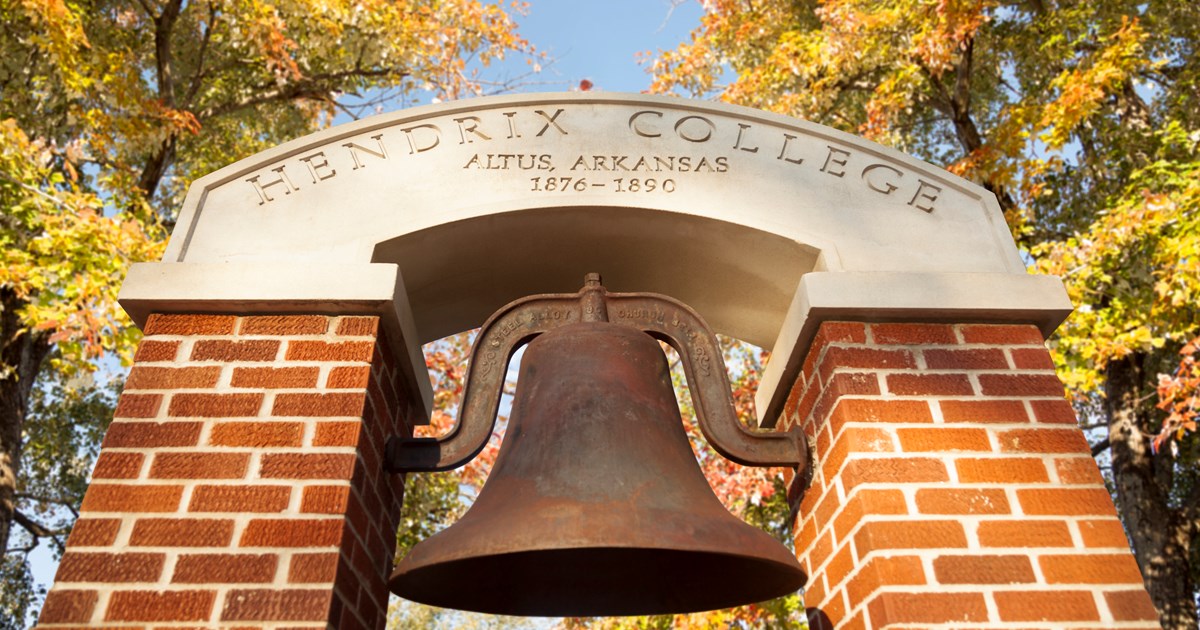 An anthropologist will share the historical role of cocoa and chocolate cultivation

CONWAY, Ark. (September 19, 2016) – Hendrix College will host "Cacao Biology, Chocolate Culture: An Ecology of Colonial Knowledge and the Genesis of Taste," a public lecture by Dr. Kathryn E. Sampeck on Thursday, October 6. , at 6:30 p.m., at Mills C of the Mills Social Sciences Center.
The conference, sponsored by the Hendrix Sociology and Anthropology Club, is free and open to the public. For more information, contact Hendrix Professor of Anthropology, Dr. Stacey Schwartzkopf at 501-505-1507 or [email protected]
About the conference
Cacao, a tree whose seeds people use to make chocolate, has long been a way for people to understand the world. For pre-Columbian Mesoamericans, cocoa connected people to each other, the plants, animals and places around them, and to the divine, the visible and invisible environment. This interpretation of the environmental relationships of and through cocoa was equally dynamic for newly arrived settlers in the 15th and 16th centuries. Settlers and chroniclers recorded a systematic knowledge of the biotic world, including the delicate ecology of cacao, which simultaneously addressed the interests of medical understanding, economic strategy, personal utility, and human flourishing. science. The cocoa ecologies were in a symbiotic relationship with the colonial ecologies of gender, labor and commerce, a nexus of cultural relations that also included the classification of types of people. Cocoa was the eye of the storm of colonial desires for profit and order and the countercurrents of the dark and brutal forces of social inequality and their resistance. The way we experience and understand chocolate today has deep roots in these colonial dynamics.
About the speaker
Dr. Kathryn E. Sampeck is an associate professor of anthropology at Illinois State University. His publications on the archeology and ethnohistory of Spanish colonialism appear in American antiquity, ethnohistory, historical archeology, International Journal of Historical Archeology, Mesoamerica,Ancient Mesoamericaand Journal of Latin American Geography. Dr. Sampeck is the 2015-2016 Central America Fellow at Harvard University's David Rockefeller Center for Latin American Studies. His previous fellowships include the John Carter Brown and Colonial Williamsburg Library and grants from the National Science Foundation, Wenner-Gren Foundation, Social Science Research Council, Fulbright Program, and Cherokee Preservation Foundation. She earned her bachelor's and master's degrees from the University of Chicago and her Ph.D. from Tulane University.
About Hendrix College
Change lives: 40 schools that will change the way you live Hendrix College is a private liberal arts college in Conway, Arkansas. Founded in 1876 and affiliated with The United Methodist Church since 1884, Hendrix is ​​featured in Colleges that think about colleges and is nationally recognized in numerous university guides, lists, and rankings for academic quality, community, innovation, and value. For more information, visit http://www.hendrix.edu.