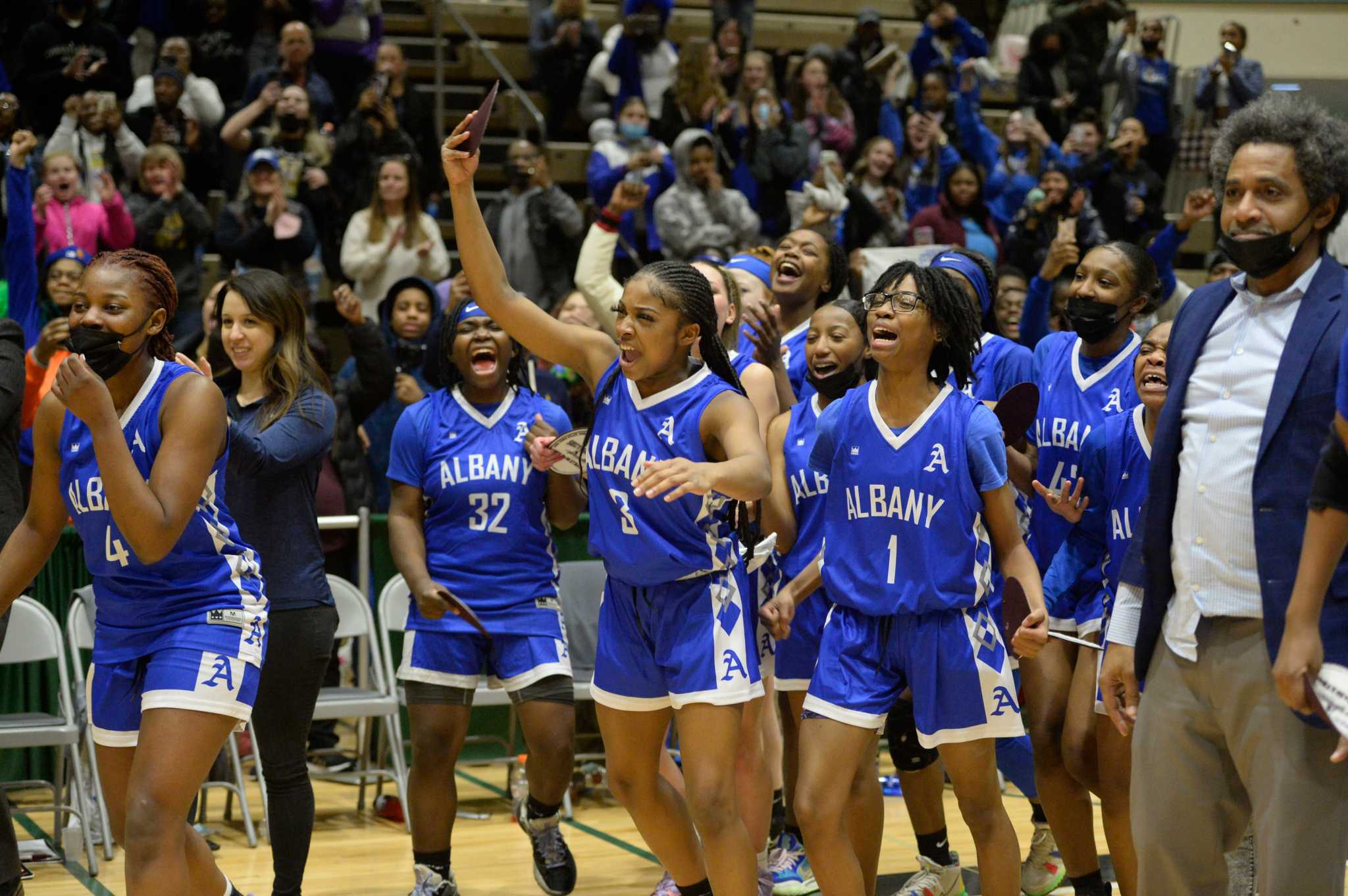 Albany Girls' Basketball tops No. 1 seed Shenendehowa for Class AA title
TROY — There were two impressive elements to Albany High's appearance in the Class AA Division II Final on Saturday: the Falcons' hard play against Shenendehowa and guard Jordan Johnson's postgame celebration that included backflips, frontflips and a split for the finale.
Third-seeded Albany delivered a tenacious defensive performance and pulled off the quality plays of forward Shonyae Edmonds in the second half to stun Shenendehowa 58-52 at Hudson Valley Community College.